Our History
History of Rose Park Baptist Church: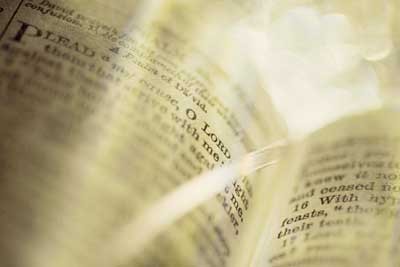 Rose Park Baptist Church was organized in May of 1958 with thirty-two people attending the first service that was held in Beechwood School. The church was incorporated on June 24, 1958 as an independent Baptist church and the Reverend Garland Cofield was the first and founding pastor.
The school continued to be the meeting place for the young congregation for more than one year. During the spring of 1959 the church began searching for a site on which to construct its first building. The present site of approximately five and a half acres of land on Butternut Drive was purchased and construction began as the congregation met in a tent during the summer. The new facility was fully constructed with volunteer labor from the church membership.
Little is recorded of the church's history during the 1960's and 1970's except for the construction of an addition to the original building. This addition was completed in 1973 and provided two new rooms and a new baptistery.
The Lord has continued to bless the church in growth and membership throughout the years and in 1988-1989 a new worship and education building was constructed. This addition also included a remodeling of the older facilities and the transformation of the old auditorium into a fellowship hall.
In 2005, the church added another addition to its existing building. These facilities included new office space, a new nursery, and adult classroom space. New parking was also added in order to provide for the growing attendance during the worship times.
Like all churches, Rose Park Baptist has had its "ups and downs" through the years. Pastor Chuck Surrett became the pastor when the church was struggling from division and a split over whether or not the church would maintain the title of "Baptist" in its name. The Lord used Pastor Surrett as a healing force and as one who helped the church maintain its stance as an independent Baptist church. Following Pastor Surrett, Jim Binney became pastor and served the congregation for ten years.
Pastor Smith became the pastor in March of 1987 and has been the pastor for the longest period in the history of the church. Under his leadership the church had undergone two major building campaigns and has added many new ministries such as Reformers Unanimous and the bus ministry. Pastor Smith has been greatly used by God in the Holland area and was truly chosen by God "for such a time as this" in our church's history.
God has blessed Rose Park Baptist and the church has seen solid, continual growth both numerically and spiritually throughout the years. We look forward to seeing what blessings the Lord has in store for the church and its members during the coming years as we week to serve the King of Kings until His great return.