Our Mission
Mission Statement
Save the Lost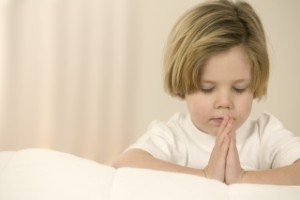 Across the country people are looking for answers to their deepest spiritual questions. We believe the answer is Jesus Christ and the incredible gift He made available to everyone at the cross of Calvary. It is possible to know for sure where one will spend eternity, and we hope to share with each visitor how they can one day enter Heaven.
Disciple the Saved
Everyday we are faced with challenges. God's desire is that we would have victory over each of these challenges. Rose Park Baptist Church is committed to helping those who have accepted God's gift of salvation to grow in their relationship with Jesus Christ.
Worship God
Each individual has an innate desire to worship God. At Rose Park Baptist Church, we seek to provide an atmosphere of praise and worship that is focused on the God of all creation. Our worship services, and total church environment, are centered on God, His provision, and His protection.
Fellowship with Other Christians
One of the biggest struggles people encounter today is loneliness. However, we believe that church is an extension of the family. As we learn, worship, and serve together, we build stronger relationships that stand the test of time.
Our Methods
Preaching God's Word
No effort to understand Christianity or live a victorious Christian life will succeed without knowledge of God's Word. At Rose Park Baptist Church, preaching is centered on God's truths as revealed in the Bible. These truths define how to live according to God's plan and experience His blessings daily. Each week, Pastor Smith takes a close look at Biblical truths and God's perfect plan for our lives.
Teaching God's Word
The Bible has a wealth of practical, spiritual and eternal truths. We are focused on training and equipping Christians to understand and apply these truths. Rose Park Baptist Church provides several opportunities to learn more about God's Word. Time and again, opportunities abound to gain a deeper knowledge of God's truths.
Sharing God's Salvation
God's Word is clear on the need for man's salvation. Here at Rose Park Baptist Church, we place an emphasis on reaching out to the unsaved. It is a tremendous joy to share God's plan of salvation with those who have never accepted Christ! Our Worship services conclude with an invitation for salvation. In addition, it is our goal that each member will be trained on how to share God's gift of salvation with those they know at work, in their neighborhoods, and in their families.
Encouraging Church Fellowship
The struggles of daily living can become unbearable when dealt with alone. At Rose Park Baptist Church, everyone is encouraged to become an integral part of the church family. Activities of fellowship, service, and outreach support the development of relationships with other Christians. These relationships empower you through daily struggles and encourage growth in your relationship with Jesus Christ.

Caring for Those in Need
Many people today live without some of their basic emotional and physical needs being met. We are committed to making Rose Park Baptist Church a place full of care and understanding. Whatever the circumstance, we provide support and encouragement through friendships and a relationship with our best friend, Jesus Christ.